Memories Captured is now a monthly link up, with Galit Breen of These Little Waves! The January link up is this week, from January 16-20. Link up and you have a chance to win one of two Picnik 6-month premium subscriptions! Link up here now!
You wave your arms up at me, your face, determined.
I look at you and say, "No, sweetie," in two languages.
Determined, you grab my hands and try to pull me down to your eye level.
I sigh, relent.
And heft your familiar weight onto my left hip.
You smile, pat my face with your left hand.
~~~~~~~~~~~~~~~~~~~~~~~~~~~~~~~~~~~~~~~~~~~~~~~~~~~~~~~~~~~~~~~~
"Let's go nap-nap!" I chime.
"Yes, nap-nap!" your father pipes up.
You pout, your smooth face scrunches up.
"Let's go Monkey!" I take your hand.
You protest, whining, no words, but the meaning clear.
You don't want to go to bed.
You don't want to be alone in your room.
When once, you happily ran in with your Papa, scramble into bed and exchange goodnight kisses, and I love yous.
Now, you cry and wail when we close the door on your darkened room.
You clamber off your bed, open the door and run out, tear-streaked.
My heart softening, I walk you in and lie down with you.
You fall asleep with your hand on my neck, your breathing soft in my ear.
~~~~~~~~~~~~~~~~~~~~~~~~~~~~~~~~~~~~~~~~~~~~~~~~~~~~~~~~~~~~~~~~~~~~
My two year old toddler appears to have regressed, turning into a baby he once was.
Could he be sensing the winds of change?
Does he know that soon, life will not be the same?
That it won't be just Mama and him?
We've talked to him about the baby.
He's patted my belly and said, "Baby!"
But I never really knew if he KNOWS.
I think he knows.
He knows that in 3.5 short months, he won't be the baby anymore.
He knows that in 3.5 short months, Mama's time will be divided.
But I hope he also knows that my love will be multiplied.
That he will still be my baby in many ways.
That he was the one who made me a mother.
That he was the one who gave me the gift of insight, as we welcome his little brother into the world.
For now, I will cherish the time we have, just the two of us.
To feel the soft flutters of his quiet breath in my ears as he sleeps.
To love the gentle touches of his fingers on my face.
To carry the weight of his love for me in my arms and in my heart.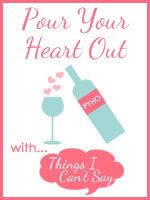 Did your toddler 'regress' when he/ she turned 2?