Every new mother will tell you they read all the right books, talked to other mothers including their own, engaged in online forums and learned everything they possibly could, before the baby arrived.
I was not one of those mothers.
I did all those things, but I still felt clueless. The thought of looking after this little person, dependent on me for everything, terrified me. I even confessed to my mother and mother-in-law that I did not even know how to begin to hold a newborn. Or how to bathe one. Change a diaper. Swaddle. Breastfeed. They assured me that I'd learn, eventually, I'd get it.
Then the day came. We finally met our baby. The long-awaited, very wanted baby. The one I was worried I wouldn't know how to take care of.
First came love. The moment I laid eyes on him, it was love. That came naturally, easily.
Then came breastfeeding. This child was born to breastfeed, latching on like a champion. That came naturally, albeit, less easily for me (where does this go, midwife-who-is-heaving-my-breast-around-the-baby's-mouth?).
The midwives were terrific, showing me the basics – diapering, cleaning poopy bottoms, sponging him clean gently, swaddling him tightly but comfortably.
I coped. I learned. I was still slightly terrified of taking him home, without all these women to help me.
Then on day 5, as I was carrying my sleeping baby in one arm, while packing my bag to get ready to leave the hospital finally, a midwife said to me, "You're such a natural!"
I smiled and thanked her for her kind words.
I knew then that all I had to do, was to follow my instincts as a mother.
And that was enough.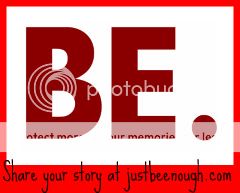 Every MONDAY join us… 
Write, post, link-up, share your story and your voice. 
Be part of carrying the weight of confidence, empowerment and share our mission
to empower, inspire, and remind women, parents and children
that the time has come to celebrate ourselves! This week's prompt: "I knew I had to…" (you can also write any topic of your choice)
Did motherhood come naturally to you?